The World Endometriosis Society announces the launch of an online mentoring programme for clinicians and scientists in the field of endometriosis.
Early-career scientists and clinicians working in the field of endometriosis (or looking to expand their competences in this field) need mentoring from senior colleagues so that they can develop successfully their expertise and achieve their professional development goals both in the short and in the long term.
Guidance and support from eminent mid-career and senior clinicians and scientists can indeed facilitate juniors to position themselves for a successful career in the field of endometriosis.
This initiative is in line with the mission of WES: encouraging and supporting careers in endometriosis research and care; and will ultimately help us to drive the field forward internationally, by developing the next generation of leaders in endometriosis.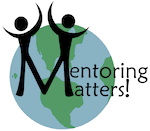 To this end, WES introduces a mentoring programme in 2021 to facilitate individual virtual meetings between mentees (junior/early-career scientists or clinicians) and mentors (mid-career/senior scientists or clinicians) on a regular basis.
During these meetings, mentor-mentee pairs discuss the mentee's career goals, and mentors offer guidance, support, and career advice to their mentee.
What are the benefits?
For mentees, participating in the WES mentoring programme is an opportunity to expand their international network and get career support from experienced scientists/clinicians to facilitate a successful career trajectory in the field of endometriosis.
For mentors, the programme is an opportunity to contribute to shape the future leaders in endometriosis research and care at international level.
How does it work?
Interested mentors and mentees apply by filling in the online application form below.
Mentees will then select potential mentors; for this, mentors will provide a short video in which they introduce themselves, state their institution/country, experience and expertise in endometriosis, areas in which they can offer guidance, and share their motivation to participate in the programme.
Mentees will then be asked to select their top five mentor choices through a selection form online.
Mentees and mentors will be matched according to the mentee's choices, their area of expertise (scientist/clinician/both), and according to the characteristics entered in the application forms (areas in which to mentor/be mentored, preferred language, specific skills / disciplines, etc).
Mentors and mentees will commit to making time for at least four virtual meetings throughout the year (one per trimester); however, more meetings may take place if desired. Meetings typically last ~1h-1h30m.
All participants will be requested to view a webinar introducing the mentorship programme and its framework. A mentors-only webinar and Q&A will also be organised in order to provide instructions and mentoring tips to mentors.
With this international programme, the vision of WES is
to engage new junior scientists and clinicians in the field of endometriosis, and to help them remain in the field;
to help develop endometriosis research and clinical expertise in all world regions; and
to promote high-level endometriosis research and care worldwide.
Apply now
Participation in the WES mentoring programme is free and available to all WES members.
Not a WES member yet? Join WES here
Questions and comments?
Please don't hesitate to contact us.
See also