Welcome Letter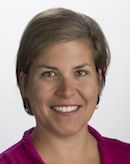 We must turn over a new leaf in endometriosis to find solutions!
I am inviting you to "turn over a new leaf" at the 13th World Congress on Endometriosis in Vancouver, Canada.
The World Congress on Endometriosis invites well-known experts to share their wisdom, but the majority of the plenary sessions are abstract driven and feature those who may be newer investigators, but who are actively contributing to our understanding of endometriosis. Those >120 plenary presentations, based on the quality of abstracts submitted, are what make our congress unique.
The World Congress on Endometriosis is the only congress in the world where no leaf is left unturned, where leading edge hypotheses are presented, where novel ideas are shared - where everyone who wants to find better solutions for women with endometriosis come together.
Our organising committee has assembled an exciting programme covering topics ranging from pathogenesis, genetics/epigenetics, precision medicine, and co-morbidities, to diagnosis, reproductive outcomes and pain physiology.
We will explore together the latest developments in basic science, surgery, medical treatments, and complementary therapies that may improve the quality of life of women with endometriosis. We also offer pre-congress courses to facilitate advanced skill development in the surgical treatment of endometriosis, management of pelvic pain, infertility, imaging, and a special session for allied health professionals. The World Congress of Endometriosis offers a unique opportunity to open our minds to new ideas and integrate our diverse perspectives to find better solutions.
There is no better place to do this than in Vancouver. In this stunning city you will find a culture of health, wholeness, and balance that promotes an integrative approach and solution to problems.
And, most importantly: you'll find everyone in Vancouver in 2017 who are striving to move the field of endometriosis forward!
See you in May 2017!
Sincerely,
Catherine Allaire
President
13th World Congress on Endometriosis
Scientific Programme
The WCE2017 scientific programme, and its pre-congress courses, will include lectures on:
Adenomyosis
Comorbidities
Complementary therapies
Diagnosis and screening
Endometrium
Epidemiology

Genetics and epigenetics
Immunology
Infertility/ART
Medical treatment
Pain and pain mechanisms
Pathogenesis/aetiology

Prevention
Quality of life
Sexual dysfunction
Stem cells
Surgical treatment
Surgical videos
Preliminary programme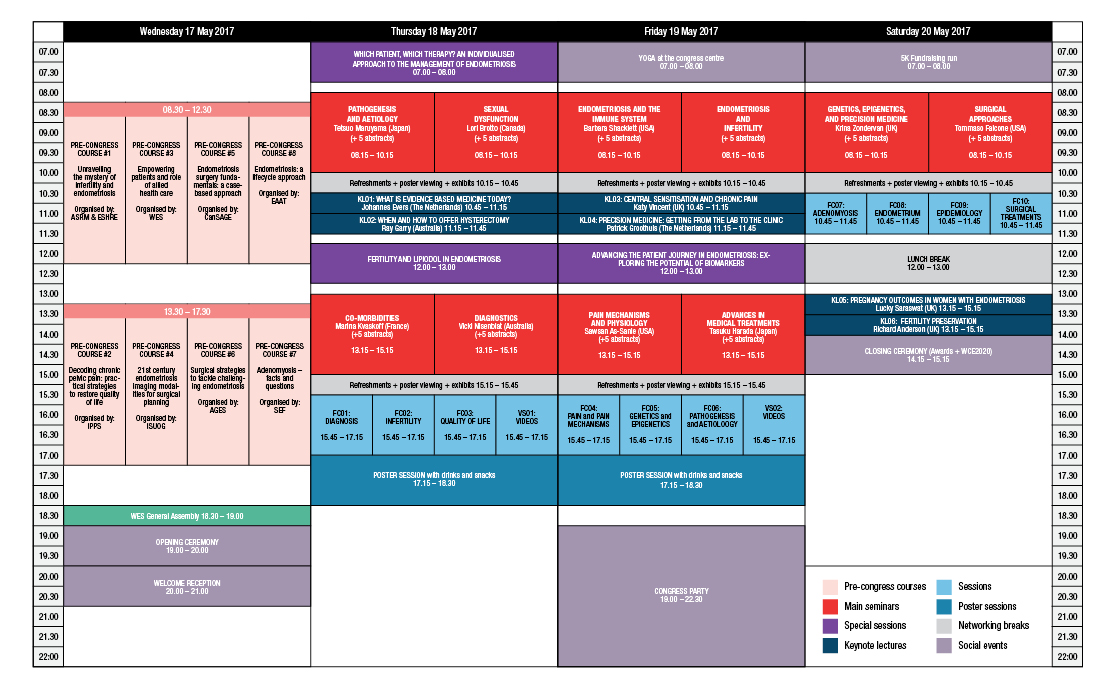 Pre-congress courses on 17 May 2017
PCC#1: Unravelling the mystery of endometriosis and infertility
Organised by: ASRM and ESHRE
Time: 08.30 – 12.30 | USD 95.00
PCC#2: Decoding chronic pelvic pain: practical strategies to restore quality of life
Organised by: IPPS
Time: 13.30 – 17.30 | USD 95.00
PCC#3: Empowering patients and the role of allied health care
Organised by: WES
Time: 08.30 – 12.30 | USD 35.00
PCC#4: 21st century endometriosis imaging modalities for surgical planning
Organised by: ISUOG
Time: 13.30 – 17.30 | USD 95.00
PCC#5: Endometriosis surgery fundamentals - a case-based approach
Organised by: CanSAGE
Time: 08.30 – 12.30 | USD 95.00
PCC#6: Surgical strategies to tackle challenging endometriosis
Organised by: AGES
Time: 13.30 – 17.30 | USD 95.00
PCC#7: Adenomyosis – facts and questions
Organised by: SEF
Time: 13.30 – 17.30 | USD 95.00
Opening ceremony
When celebrity culture and science clash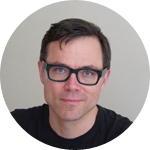 Professor Timothy Caulfield will deliver the keynote lecture at the opening ceremony of the 13th World Congress on Endometriosis. In this fun and provocative presentation he will examine what science tells us about the influence of popular culture. He will address common health myths and provide practical, evidence-based, recommendations relevant to both healthcare professionals and to individuals seeking to live a healthy lifestyle.

Professor Caulfield is an unrivalled communicator who debunks myths and assumptions about innovation in the health sector—from research on stem cells to diets to alternative medicine—for the benefit of the public and decision-makers.

Professor Caulfield is a Canada Research Chair in Health Law and Policy and a Professor in the Faculty of Law and the School of Public Health at the University of Alberta. He has been the Research Director of the Health Law Institute at the University of Alberta since 1993, and has been involved in a variety of interdisciplinary research endeavours that have allowed him to publish over 300 articles and book chapters. He is and has been involved with a number of national and international policy and research ethics committees.
Keynote lectures
What is evidence based medicine today?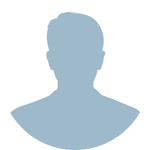 Speaker to be announced.
When and how to offer hysterectomy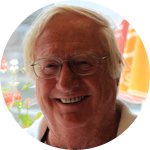 Professor Sutton was the first person to use the laser through the laparoscope for the treatment of endometriosis and confirmed treatment efficacy by the first surgical double-blind randomised controlled trial.

He is Professor of Gynaecological Surgery at the University of Surrey, Guildford, UK.
Central sensitisation and chronic pain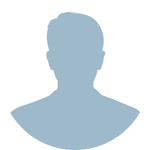 Dr Katy Vincent's biography will be available shortly.
Precision medicine: getting from the lab to the clinic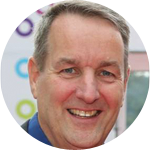 Throughout his career Dr. Groothuis has been active in the field of reproductive medicine and oncology. After working at the University of Maastricht for over ten years leading a successful research team in the field of steroid hormone biology, physiology and oncology of the reproductive tract and endometriosis, he switched career paths in 2006 and moved to Organon, where he worked as group leader in lead finding and optimization programs in Women's Health and Oncology. In 2011, he joined the Preclinical Department at Synthon Biopharmaceuticals as Principal Scientist focussing on in vitro and vivo pharmacology and mechanism of action studies related to antibody drug conjugates for the treatment of cancer and other programs.

Ever since he joined the pharmaceutical industry Dr. Groothuis has challenged research management to initiate endometriosis research programs and today he will discuss what barriers he has encountered in his endeavours.
Pregnancy outcomes in women with endometriosis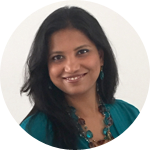 Dr Saraswat is a Consultant Gynaecologist in Aberdeen Royal Infirmary and an honorary Senior Lecturer with the University of Aberdeen. She is the lead for Aberdeen endometriosis centre, which provides multidisciplinary tertiary care services for complex endometriosis cases in the North of Scotland. Her areas of research interest include epidemiology of endometriosis, clinical trials and health services research.
Fertility preservation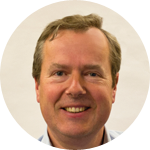 Richard A Anderson
Professor of Clinical Reproductive Science, University of Edinburgh

Professor Anderson's research interests include the investigation of the female reproductive lifespan, with laboratory and clinical aspects particularly related to the adverse effects of cancer treatment on fertility. He has also conducted clinical studies developing our understanding of the novel neuropeptides kisspeptin and neurokinin B in human reproductive function in men and women.
Main seminars
pathogenesis and aetiology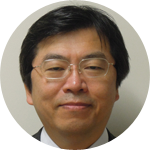 Tetsuo Maruyama, M.D. and Ph.D
Associate Professor, Department of Obstetrics and Gynecology, Keio University School of Medicine, Tokyo, Japan

I graduated from Keio University School of Medicine and worked at the Institute for Virus Research, Kyoto University, and National Institutes of Health, USA. My current research interest is the role of stem/progenitor cells in the physiology and pathology of the female reproductive organ and the application of these stem/progenitor cells in regenerative medicine.
Sexual dysfunction
Dr. Lori Brotto is a Professor in the UBC Department of Obstetrics and Gynaecology, and a registered psychologist in Vancouver, Canada. She is the Executive Director of the Women's Health Research Institute of BC. Dr. Brotto holds a Canada Research Chair in Women's Sexual Health (2016-2021). She is the director of the UBC Sexual Health Laboratory where research primarily focuses on developing and testing psychological and mindfulness-based interventions for women with sexual desire and arousal difficulties and women with chronic genital pain.
Co-morbidities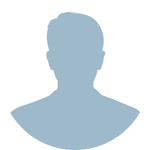 Dr Marina Kvaskoff's biography will be available shortly.
Diagnostics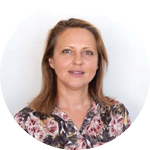 Victoria Nisenblat – MD, PhD, FRANZCOG

Dr Nisenblat obtained medical degree in Israel, specialised in obstetrics and gynaecology in Australia where she is undertaking a subspecialty training in reproductive endocrinology and infertility. She completed PhD in medicine from the University of Adelaide. Her thesis explored a concept of plasma microRNAs for diagnosis of endometriosis. She is a co-author of a recently published series of Cochrane DTA reviews on non-invasive diagnosis of endometriosis.
Endometriosis and the immune system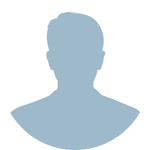 Prof Barbara Shacklett's biography will be available shortly.
Pain mechanisms and physiology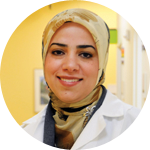 Sawsan As-Sanie, MD, MPH, FACOG is Director of the Minimally Invasive Gynecologic Surgery Program and Fellowship at the University of Michigan, Department of Obstetrics and Gynecology. After receiving her medical degree from the Johns Hopkins University School of Medicine, she completed her residency in Obstetrics and Gynecology at Case Western Reserve University School of Medicine. Dr. As-Sanie then earned her MPH in epidemiology while completing a Fellowship in Minimally Invasive Gynecologic Surgery and Chronic Pelvic Pain at the University of North Carolina. Her research interests are aimed at defining the underlying mechanisms involved in the initiation and maintenance of chronic pelvic pain and post-surgical pain, with a focus on endometriosis-associated pelvic pain.
Advances in medical treatments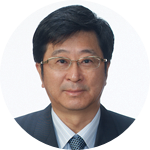 Tasuku Harada MD, PhD
Professor and Chair of Department of Obstetrics and Gynecology Tottori University Faculty of Medicine, Vice Director of Tottori University Hospital

Professor Harada has (co)authored over 140 articles in peer-review international journals. He has developed low dose OC and dienogest for endometriosis in Japan. Four papers on clinical trials of both drugs were published in Fertility Sterility. His main research interest includes basic and clinical aspects of endometriosis and laparoscopic surgery.
Genetics, epigenetics, and precision medicine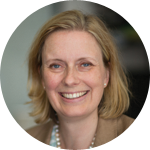 Krina Zondervan MSc DPhil
Professor of Reproductive & Genomic Epidemiology
Co-Director, Oxford Endometriosis CaRe Centre

Krina Zondervan is Professor of Reproductive and Genomic Epidemiology and Co-director of the Oxford Endometriosis CaRe Centre; Nuffield Department of Obstetrics & Gynaecology, University of Oxford. She leads a number of global collaborative initiatives in the field of endometriosis research including large-scale genomic studies, and the World Endometriosis Research Foundation EPHect initiative that has standardised data and biological sample collection in endometriosis research globally.
Surgical approaches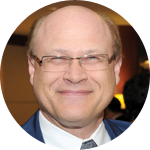 Tommaso Falcone, M.D., FRCS(C), FACOG, is Professor of Surgery at the Cleveland Clinic Lerner College of Medicine and Chairman of the Obstetrics, Gynecology and Women's Health Institute at the Cleveland Clinic. Dr. Falcone received his medical degree from McGill University School of Medicine in Montreal, Quebec, Canada. While at McGill, he went on to complete a residency in obstetrics and gynecology and a fellowship in reproductive endocrinology. Dr. Falcone is certified by the American Board of Obstetrics and Gynecology in general obstetrics and gynecology, as well as Reproductive Endocrinology. He is also certified by the Royal College of Physicians and Surgeons of Canada.
Organising Committees
WCE2017 President
Catherine Allaire, Canada
Scientific Committee
Mohamed Bedaiwy, Canada (chair)
G David Adamson, USA
Vibeke Amelung, Denmark
Serdar Bulun, USA
Robert Casper, Canada
Hilary Critchley, United Kingdom
Warren Foster, Canada
Linda Giudice, USA
Victor Gomel, Canada
Sun-Wei Guo, China
Lone Hummelshoj, United Kingdom
Neil Johnson, New Zealand
Ludwig Kiesel, Germany
Alan Lam, Australia
Nicholas Leyland, Canada
Stacey Missmer, USA
Rishma Pai, India
Luk Rombauts, Australia
Robert Taylor, USA
Artin Ternamien, Canada
Kathy Timms, USA
Togas Tulandi, Canada
Paolo Vercellini, Italy
Pre-congress Course Committee
Sony Singh, Canada (chair)
Madeleine Lemyre, Canada
Ceana Nezhat, USA
George Vilos, Canada
Paul Yong, Canada
Social Committee
Christina Williams, Canada (chair)
Mina Wesa, Canada
Neeraj Mehra, Canada
In addition to the members of the above local organising committee, we acknowledge the contribution of the following colleagues as additional peer reviewers of abstracts for WCE2017:
Jason Abbott, Australia
Moamar Al-Jefout, UAE
Richard Anderson, UK
Sawsan As-Sanie, USA
Erkut Attar, Turkey
Lori Brotto, Canada
Deborah Bush, New Zealand
Michel Canis, France
Francesco Carmona, Spain
Tommaso Falcone, USA
Rui Ferriani, Brazil
Idhalez Flores, Puerto Rico
Axel Forman, Denmark
Juan Garcia-Velasco, Spain
Patrick Groothuis, The Netherlands
Tasuku Harada, Japan
Andrew Horne, UK
Marian Kvaskoff, France
Tetsuo Maruyama, Japan
Vicki Nisenblat, Australia
Warren Nothnick, USA
Antonio Pellicer, Spain
Ertan Saridogan, UK
VP Singh, New Zealand
Pamela Stratton, UK
Sean Tsai, Taiwan
Chii-Ruey Tseng, Taiwan
Jim Tsaltas, Australia
Paola Vigano, Italy
Katy Vincent, UK
Krina Zondervan, UK
Anusch Yazdani, Australia
Sponsors & Exhibitors
The World Congresses on Endometriosis (WCE) are made possible because of our longstanding partnerships with sponsors and exhibitors. The World Endometriosis Society (WES) is appreciative of this ongoing support and collaboration, which enables us to move the field of endometriosis forward together.
Why sponsor the 13th World Congress on Endometriosis?
Outstanding access to the key international experts in the clinical management and scientific research of endometriosis, adenomyosis, and other uterine disorders
Extensive global marketing visibility to >1300 delegates
Ongoing website visibility with a direct link to your website
Strategic on-site visibility and high impact on-site exhibition spots with maximum exposure
Opportunity to identify cutting edge topical issues: clinical, pre-clinical, and R&D
Establish relationships with the current and future leaders in the field of endometriosis, adenomyosis, and other uterine disorders
If you are interested in supporting WCE2017 and/or exhibiting at the congress, please contact Lone Hummelshoj at the World Endometriosis Society for further details.
We are grateful to our sponsors:
PLATINUM
SILVER
BRONZE
We acknowledge the support of the following collaborators:
Registration
WCE2017 is open for all stakeholders in endometriosis, including:
Those who treat women with endometriosis
Those who research endometriosis
Those who have endometriosis
Those who support women with endometriosis
Anyone, who wishes to contribute to moving the field of endometriosis forward, should register to be part of the largest global event on endometriosis! Together we will turn a leaf and move this field forward.
Early bird registration closes on 31 January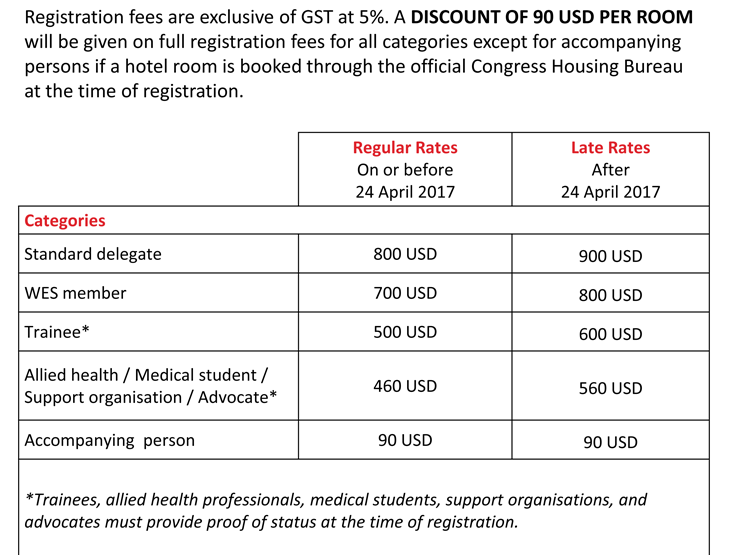 Letter of Invitation for a Visa
An official letter of invitation to obtain a visa and authorisation to attend the 13th World Congress on Endometriosis (WCE2017) will be issued ONLY after a completed registration form and full payment have been received along with proof of accommodation booked during the congress dates.
Proof of Status
Trainee (MD in training or PhD student): Letter from supervisor.
Allied health professional (includes nurses, dieticians/nutritionists, physiotherapists, paramedics, etc.): Letter from hospital or health care professional license number.
Medical student (non-graduate): Letter from supervisor/head of lab/institution or student ID card.
Support organisation: Must be pre-approved (please email the Congress Secretariat at WCE2017-Registration at icsevents.com) to request approval.
Advocate (an individual who is suffering from or has suffered from endometriosis): Note from doctor confirming status as a current or past patient. NOTE: due to conflict of interest, advocates will not be permitted to attend industry supported symposia during WCE2017.


Cancellation Policy
Registration cancellations received in writing at the WCE2017 Congress Secretariat's address before 17 April 2017 will be accepted and all fees refunded, less a USD100.00 administrative fee (as per committee policy). Cancellations received on or after 17 April 2017 will not be refunded; however, transfer of your registration to another person is acceptable. This can be done by re-accessing your registration.
In the unlikely event that the congress is cancelled, travel and accommodation costs will not be refunded.
Contact
If you have any questions, please contact the Congress Secretariat at WCE2017-Registration at icsevents.com.
Accommodation
You can book your accommodation at the same time as when you register for WCE2017.
The Congress Secretariat (International Conference Services, Ltd.) is the official Housing Bureau for WCE 2017 and will offer assistance with the coordination of housing requirements for the Congress. We have negotiated the best possible hotel room rates for our Congress delegates with hotels that are within close proximity to the Vancouver Convention Centre.

A DISCOUNT OF USD90.00 will be given on full registration fees if a hotel room is booked through the official WCE2017 Housing Bureau at the time of registration. Click here for full registration rates.
Contracted properties for WCE2017

(If you were given a private link, please use this link instead of clicking the 'BOOK NOW' button above, or enter your 'Group Code' into the field provided under the 'Check-In' and 'Check-Out' fields.)
The rates below are in Canadian dollars, are net and are subject to 17.5% fees and taxes. They include Wi-Fi in the guestroom. If breakfast is included, this will be indicated in the hotel description included in the booking site.
Fairmont Waterfront Vancouver (HEADQUARTER)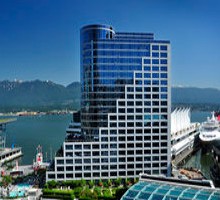 The Fairmont Waterfront Vancouver (Congress Headquarters) showcases the best of Vancouver. Conveniently situated beside the Canada Place Cruise Ship Terminal and adjacent to the Vancouver Convention Centre, the luxury hotel has a central harbour location ideal for any stay. 100% non smoking hotel.







Fairmont City View (1 King / 1 Queen / 2 Doubles): CAD 269.00
Distance to Convention Centre: Across the street
Pan Pacific Vancouver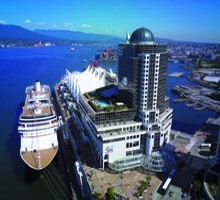 The Pan Pacific Hotel Vancouver is uniquely located atop Canada Place at the heart of Vancouver's downtown waterfront. With the iconic five sails rising above the Alaska cruise ship terminal and the Vancouver Convention Centre, the Pan Pacific is an unparalleled downtown luxury hotel destination, with sweeping views of the Coastal Mountains, Coal Harbour and Vancouver's city skyline.







Deluxe Room (1 King / 2 Queens): CAD 265.00
Deluxe Harbour Room (1 King / 2 Doubles): CAD 295.00
Distance to Convention Centre: Across the street
Four Seasons Hotel Vancouver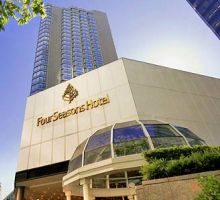 Rising above Pacific Centre, Four Seasons Hotel presents 30 storeys of relaxed urban luxury. The natural charms and cosmopolitan airs of downtown Vancouver are reflected in the design of the luxury hotel's inviting atmosphere. 100% Smoking Free Hotel.







Superior City View Room (1 King / 2 Doubles): CAD 245.00
Distance to Convention Centre: 11 minutes walk, 900 meters
Pinnacle Hotel Vancouver Harbourfront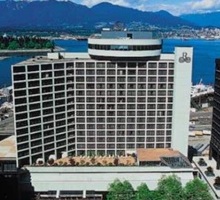 Setting the standard for Vancouver luxury hotels downtown, Pinnacle Vancouver Harbourfront Hotel has been uniquely transformed, offering stylish guest rooms reflective of the city's spirit. Residing on the waterfront, the Renaissance is only minutes away from the Vancouver Convention Centre, historic Gastown and Stanley Park. 100% non smoking hotel.






City View Room (1 King / 2 Doubles): CAD 229.00
Distance to Convention Centre: 5 minute walk, 350 meters
Le Soleil Vancouver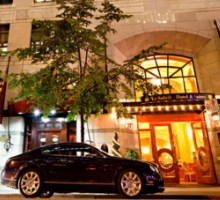 A four-diamond property (AAA) since it opened its doors in 1999, the Executive Hotel Le Soleil has been recognized as one of the top 25 luxury hotels in Canada. Designed to reflect stylish sophistication and the warmth of old world elegance, the inspiration for the design came from luminary hotels; the Savoy in London and Le Crillon in Paris. The hotel is locally owned and operated.






Executive One Bedroom Suite (1 King / 1 Queen): CAD 229.00
Distance to Convention Centre: 7 minute walk, 550 meters
The Coast Coal Harbour Hotel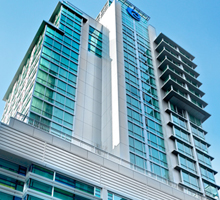 Ranked Top 10 with TripAdvisor, this contemporary hotel is located in downtown Vancouver's Coal Harbour District and offers views of the North Shore Mountains. The popular shops on Robson Street are within a 10-minute walk of the Coast Coal Harbour Hotel and the Vancouver Convention Center is 5 minutes away on foot. 100% non smoking hotel.






Comfort Room (2 Doubles): CAD 219.00
Distance to Convention Centre: 5 minute walk, 350 meters
Delta Vancouver Suite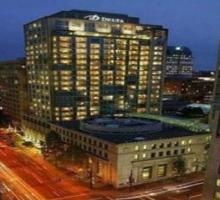 Our all-suite hotel in downtown Vancouver puts you at the heart of the city's plentiful entertainment, business and transportation offerings. The property lies a block from the Canada Line rail system and within walking distance of art galleries, theatres, Stanley Park, Rogers Arena and BC Place Stadium. Perfect for business travellers, our hotel is also minutes from the Vancouver Convention Centre, the city's central business district and government offices.






Delta Suites (1 Queen / 2 Doubles): CAD 219.00
Distance to Convention Centre: 10 minutes walk, 800 meters
The St. Regis Hotel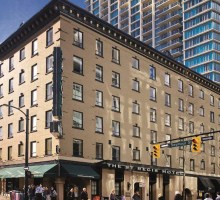 Perfectly located in the centre of downtown Vancouver, the St. Regis Hotel is the city's best choice for award-winning service and cosmopolitan boutique accommodations. The 1913 heritage hotel just reopened after an $11 million renovation offering unmatched value with industry-leading range of complimentary amenities that include Full American Breakfast. 100% non smoking hotel.





Run of House (1 Queen): CAD 209.00
Distance to Convention Centre: 10 minutes walk, 800 meters
Residence Inn by Marriott Vancouver Downtown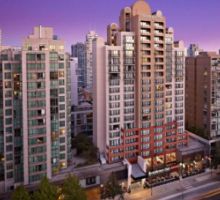 The Residence Inn Vancouver Downtown features all the amenities needed to make your stay comfortable and productive. Featuring studio suites with separate living and sleeping areas along with fully-equipped kitchens for all the comforts of home, complimentary amenities include Wi-Fi throughout the property for easy connectivity, a hot breakfast served daily, grocery shopping service, an impressive fitness center and atrium pool. Its location is convenient to the Convention Centre, Yaletown, vibrant dining and world-class shopping.





Studio Suite (1 King / 1 Queen / 2 Queens): CAD 205.00
Distance to Convention Centre: 25 minutes walking, 8 minutes by car
Metropolitan Hotel Vancouver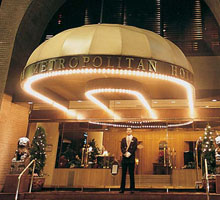 Metropolitan Hotel Vancouver — a Vancouver luxury hotel with a superb downtown address and at the same time positioned against a serene mountain backdrop. The downtown Vancouver hotel's convenient locaion is surrounded by all the pleasures and excitement that one of Canada's finest cities has to offer, whether you come for business or pleasure.






Deluxe Room (1 King): CAD 200.00
Luxury Room (1 King): CAD 221.00
Distance to Convention Centre: 10 minutes walk, 800 meters
Ramada Limited Downtown Vancouver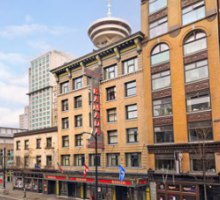 The Ramada Limited Downtown dates back to 1913 when it opened as one of Vancouver's very finest hostelries. The hotel is known for its friendly staff, clean and quite rooms. 100% non-smoking hotel.





Standard (1 Queen): CAD 179.00
Distance to Convention Centre: 12 minute walk, 900 meters
Sandman Suites Vancouver on Davie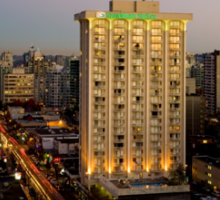 The Sandman Suites Vancouver on Davie is an all-suite property and ideal for families or extended stays. All 198 one-bedroom suites have step-out balconies, kitchens with refrigerator, microwave oven, stove and dishwasher. Situated in the picturesque neighborhood of the West End, Sandman Suites stands amid the shops, cafes and restaurants on Davie and overlooks English Bay, providing breathtaking views of the ocean and mountains.





Queen Suite - City View: CAD 179.00
Distance to Convention Centre: 25 minutes walking, 8 minutes by car
Sandman Hotel Vancouver City Centre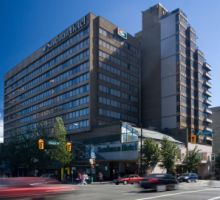 Centered in Vancouver's theatre district, the Sandman Vancouver City Centre is within walking distance to Vancouver's famous shopping on Robson Street and to the multitude of restaurants and nightlife Vancouver is known for. Aside from the perfect location, the hotel has everything to make your stay an experience to remember.





Standard Room (1 Queen / 2 Doubles): CAD 169.00
Distance to Convention Centre: 19 minute walk, 8 minutes via metro
Days Inn Vancouver Downtown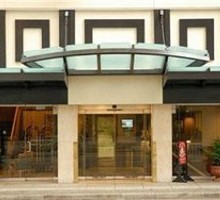 The Days Inn Vancouver Downtown is a full service hotel conveniently located in the heart of the city's financial district. You will have immediate access to many of the City's hot spots and tourist sites. Only minutes from the Vancouver Convention Centre, the luxury shopping of Robson Street and Chinatown. 100% non-smoking hotel.





1 Queen Bedroom: CAD 165.00
2 Double Bedroom: CAD 170.00
Distance to Convention Centre: 5 minute walk, 350 meters
Century Plaza Hotel & Spa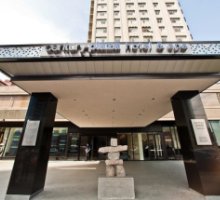 The family-owned and operated Century Plaza Hotel & Spa provides guests with a home-away-from-home ambience in the centre of downtown Vancouver. This all-suite hotel features a full service spa, 24 hour fitness centre, large indoor pool and steam room, restaurant and lounge. All suites include a kitchen or kitchenette, microwave and refrigerator.





Standard Studio Suite (1 King / 2 Doubles): CAD 159.00
Distance to Convention Centre: 13 minute walk

Contact
If you have any questions, please contact the WCE2017 Congress Secretariat at WCE2017-Registration at icsevents.com.
General Information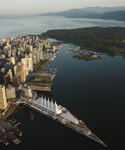 Nestled between a rainforest, majestic mountains, and the Pacific Ocean on Canada's West Coast, Vancouver is an unexpected jewel. Sophisticated, vibrant, and breathtaking, Vancouver is consistently ranked as one of the world's most liveable cities and undoubtedly one of the most beautiful cities in the world.
Canada is known for our people's friendly nature, and Vancouver's citizens take great pride in our welcoming, clean, safe streets - day or night, all year round. Catering to any interest throughout the year, you can enjoy world class shopping, gourmet meals, outstanding live entertainment, sporting events, theatre, outdoor adventure, spectacular sights and attractions - it's all waiting for you in Vancouver.
With quick and easy access to Whistler Resort, the Canadian Rockies, Victoria, Vancouver Island and, of course, endless year round water and land sports, whether extreme sport or family fun, find your personal adventure in Vancouver. A vast multicultural population, endless activities, and excellent infrastructure, Vancouver is welcoming to all.
For more information on the beautiful city of Vancouver, please visit Tourism Vancouver.
WCE2017 Venue
Vancouver Convention Centre, West Building
999 Canada Place
Vancouver, British Columbia V6C 3T4
Canada
Useful information
Transport from the airport
Vancouver International Airport is located 8 miles (13 km) from the congress venue. Taxis and car rentals are readily available at Vancouver International Airport and the journey will take 30-40 minutes (longer during peak traffic hours) and will cost CAD 30-40.
The Canada Line is a completely automated commuter rail system which offers direct and efficient service between the airport and downtown Vancouver. Congress delegates can take the Canada Line directly from the airport (YVR Station) to downtown (Waterfront Station). The train ride takes 25 minutes. Waterfront Station is conveniently connected to the Vancouver Convention Centre.
Public Transport around Vancouver
Vancouver's public transport network allows easy travel around the city - it includes buses, rapid transit systems (SkyTrain and Canada Line), as well as sea buses and water ferries. Taxis can also be easily hailed from the street. All taxis in Vancouver are safe, clean, efficient and metered by law.
Currency
The Canadian Dollar (CAD) is the official currency in Canada. All major credit cards are accepted in most hotels, shops and restaurants.
Canadian one dollar coin ("loonie") ($) = 100 cents
Canadian two dollar coin ("toonie") ($) = 200 cents
Notes are in denominations of $1000, $100, $50, $20, $10, $5
Coins are in denominations of $2, $1, $0.50, $0.25, $0.10, $0.05

Many tourist-friendly businesses choose to accept American currency as a courtesy to American visitors, but US dollars are legally a foreign currency in Canada, not a secondary currency. Businesses that choose to accept US dollars choose their own exchange rate, and they will only give back change in Canadian dollars.
Machines where you have to insert coins or bills including vending machines, laundry machines, pay phones, public transit ticket machines, parking meters, etc. will only accept Canadian dollars or coins.
Flights
Vancouver International Airport (YVR) is Canada's second busiest airport, welcoming over 17 million passengers a year. Over 62 airlines operate out of YVR, connecting people and businesses to over 100 destinations around the world. YVR is easily accessible to Greater Vancouver by public transportation, shuttle, taxi and car.
For detailed information on the airport facilities and transportation, please refer to their website at www.yvr.ca for further details.
Language
All presentations at WCE2017 will be in English. There will be no simultaneous translation.
Time zone
Vancouver is in the Pacific Time Zone (UTC-8).
Tipping
Restaurant tipping is left to the customer's discretion, but the customary amount is 10%-15%. Many restaurants automatically add a tip or gratuity (up to 18%) to the bill for groups larger than 6 people. It is also customary to tip bell service for luggage handling, housekeeping, and taxi drivers.
Visas and passports
To visit Canada, you must have a valid travel document, such as a passport. Passports should be valid for at least six months after the planned date of arrival in Canada.
Citizens of some countries and territories need a visa to visit Canada. Visit the Government of Canada website to find out if you need a visa by clicking here
If you have any questions, please don't hesitate to contact the WCE2017 Congress Secretariat for further details
Pre/Post-Congress Adventures
Bring your family to WCE2017 - and let Vancouver inspire you!
Vancouver is a fresh, vibrant, progressive city. In Vancouver you will find a culture of health, wholeness, and balance that promotes an integrative approach to life balance. Here are some ideas of how to spend time in Vancouver either before or after WCE2017.
Whale watching

Each year from March to October, thousands of whales migrate through the waters near Vancouver, making it one of the world's best locations for prime whale watching. Many varieties of whales pass through these northern waterways, including humpback whales (shown), orcas, gray whales and minke whales.
Northwest Pacific Rainforest

Just outside of downtown Vancouver you can discover the fascinating ecosystem of the Northwest Pacific Rainforest. Experience the rainforest with your senses - see, smell and hear the genuine and unique ecosystem.
Grouse Mountain

Board the Skyride for a breathtaking ascent to the top of Grouse Mountain. At the top, enjoy the "Theatre in the Sky", visit the refuge for endangered wildlife or simply roam around taking in the spectacular views over Vancouver.
For more inspiration and information please visit Tourism Vancouver.
Scientific Presentation Guidelines
Abstract submission is now closed. We received 487 abstracts of very high scientific quality. These have been peer reviewed by our peer review committee, and all presenting authors have been notified on 13 January 2017 at 08.00 PST. If you did not receive your notification letter, please contact WCE2017-Speakers at icsevents.com with your abstract ID.
All presenting authors must confirm their presentation via notification letter by 28 January 2017 and register for the congress by 31 January 2017. Failure to do so by these deadlines will result in your presentation being withdrawn from the programme.
Please note instructions to presenters below:
Poster presentations
All posters must be in English. Poster dimensions are: width: 4 feet (121 cm), height: 8 feet (243 cm).

Posters will be mounted using push-pins and these will be provided for you. Please do not laminate your poster or use heavy materials as this can cause the poster to fall down.
It will be possible to hang your poster from 10.30 on Wednesday 17 May 2017, and all posters must be hung before the poster reception on Thursday 18 May 2017 at 17.30. Posters should not be removed until noon on Saturday 20 May. Any posters not removed by 15.00 on the Saturday will be destroyed.
Please be present at your poster during the two poster receptions on Thursday 18 May and Friday 19 May at 17.15 - 18.30 to present your work.
Oral presentations
All presentations and slides must be in English. There will be no simultaneous translation.
Bearing in mind this is a congress devoted entirely to endometriosis please do not spend time explaining what the disease is, its symptoms, and its impact – we all know this!
Any video clips must be saved in .wmv format and a separate video file must also be submitted in case it needs to be re-embedded into the final version. All session room screens will be in 16:9 format.
A countdown clock will be located on the lectern to advise you of how much time you have left for your presentation.
All presentations must be in Microsoft PowerPoint (16:9 format) and should be handed into the speaker preview room no later than 3 hours before your presentation is due to take place. If your presentation is first thing in the morning, please ensure your PowerPoint is delivered to the pre-view room the night before. Mac users should ensure their presentation is compatible with PowerPoint.
It will not be possible to submit your slides in the room where you are presenting and it will not be possible to use your own computer!
Video presentations
All presentations must be in English, and your video should be no more than 7.5 minutes long and must be saved in either .wmv, .mp4 or .avi format. A countdown clock will be located on the lectern to advise you of how much time you have left for your presentation. An additional two minutes have been allowed for questions and answers.
It will not be possible to submit your video in the room where you are presenting and it will not be possible to use your own computer!
The speaker preview room
The speaker preview room is located in Meeting Rooms 116 & 117 in the Vancouver Convention Centre, West Building and is open as follows:
Wednesday 17 May 2017 07.00 – 18.30
Thursday 18 May 2017 07.00 – 18.30
Friday 19 May 2017 07.00 – 18.30
Saturday 20 May 2017 07.00 – 14.00

Please endeavour to be in the meeting room where you are presenting at least 10 minutes prior to the start of the session.